VOLUME 25,2018
International Food Research Journal Volume 25 Issue 1, 2018

Mini Review

Characteristics and use of electrolyzed water in food industries

Athayde, D.R., Flores, D.R.M., Silva, J.S., Silva, M.S., Genro, A.L.G., Wagner, R., Campagnol, P.C.B., Menezes, C.R. and Cichoski, A.J.

Original articles

Mahdi, C., Untari H., Padaga, M.C. and Raharjo, S.J.

Mushollaeni, W., Kumalaningsih, S., Wignyanto and Santoso, I.

Rahmani, F., Dehganiasl, M., Heidari, R., Rezaee, R. and Darvishzadeh, R.

Elsorady, M. E. I. and Ali, S. E.

Panya, T., Chansri, N., Sripanidkulchai, B. and Daodee, S.

Fidrianny, I., Anggraeni, N.A.S. and Insanu, M.

Amron, N. A. and Konsue, N.

Benkeblia, N. and Beaudry, R.M.

Mchazime, I. and Kapute, F.

Benmeziane, F., Djermoune – Arkoub, L., Boudraa, A.T. and Bellaagoune, S.

Jahurul, M.H.A., Zaidul, I.S.M., Sahena, F., Sharifudin, M.S., Norulaini, N.N., Md. Eaqub Ali, Hasmadi, M., Ghafoor, K., Wahidu Zzaman and Omar, A.K.M.

Pires, D. R., de Morais, A. C. N., Coelho, C. C. S., Marinho, A. F., Góes, L. C. D. S. A., Augusta, I. M., Ferreira, F. S. and Saldanha, T.

Akullo, J., Agea, J.G., Obaa, B. B., Okwee-Acai, J. and Nakimbugwe, D.

Istianah, N., 1Ernawati, L., Anal, A.K. and Gunawan, S.

Bouatia, M., Touré, H. A., Cheikh, A., Eljaoudi, R., Rahali, Y., Oulad Bouyahya Idrissi, M., Khabar, L. and Draoui, M.

Kefir ice cream flavored with fruits and sweetened with honey: physical and chemical characteristics and acceptance

Januário J.G.B., Oliveira, A.S., Dias, S.S., Klososki, S.J. and Pimentel, T.C.

Rana, S. S., Pradhan, R. C. and Mishra, S.

Janairo, J.I.B. and Amalin, D.M.

Astuti, R.M., Palupi, N.S. and Zakaria, F.R.

Kukreja, R.K., Sripum, C., Charoenkiatkul, S., Kriengsinyos, W. and Suttisansanee, U.

Asksonthong, R., Siripongvutikorn, S. and Usawakesmanee, W.

Yusof, H.M., Sarah, Ng, M.L., Lam, T.W. and Kassim, M.N.I.

Itthisoponkul T., Naknan P., Prompun S. and Kasemwong K.

Evaluation of caseinolytic, gelatinolytic and milk-clotting activities from germinated seeds of green gram (Vigna radiata), chick pea (Cicer arietinum), fenugreek (Trigonellafoenum-graecum) and moth bean (Vigna aconitifolia)

Bajulge, P. V., Bhutia, K. C., Awasarmol, A. V., Shaikh, F. K., Panche, A. N. and Harke, S. N.

Sahoo, P.K. and Sharma, A.K.

GC-MS analysis of unpolar fraction from Ficus carica L. (fig) leaves

Ivanov, I., Dincheva, I., Badjakov, I., Petkova, N., Denev, P. and Pavlov, A.

Formulation and characterization of emergency food based on instan corn flour supplemented by instan tempeh (or soybean) flour

Aini, N., Prihananto, V., Wijonarko, G., Sustriawan, B., Dinayati, M., and Aprianti, F.

Potential health risk of heavy metals accumulation in vegetables irrigated with polluted river water

Ratul, A.K., Hassan, M., Uddin, M.K., Sultana, M.S., Akbor, M.A. and Ahsan, M.A.

Study on the physicochemical, microbial and sensory characteristics of alcoholic beverage produced by indigenous method

Ahmad, I., Ahmed, S., Yadav, B., Sah, P.P., Alam, J. and Zzaman, W.

Evaluation of antimicrobial and antioxidant activities of oily macerates of Algerian dried figs (Ficus carica L.)

Debib, A., Tir-Touil, M.A., Meddah, B., Hamaidi-Chergui, F., Menadi, S. and Alsayadi, M.S.

Application of a facilitating HACCP system using two innovative methods for the production of Hibiscus syrup by a Senegalese small and medium business (SMBs)

Ndiaye, N.A., Cissé, M., Bonne, R., Sene, B., Kane, N.C. and Montet, D.

Effect of dietary olive leaves on the lipid and protein oxidation and bacterial safety of chicken hamburgers during frozen storage

da Silva, S. L., Marangoni, C., Brum, D. S., Vendruscolo, R. G., Silva, M. S., de Moura, H. C., Rampelotto, C., Wagner, R., de Menezes, C. R., Barin, J. S., Campagnol, P. C. B., Cichoski, A. J.

Comparison between morphophysiological and molecular methods for the identification of yeasts isolated from honey

Rodrigues, A. M. D., Pinheiro, R. E. E., Costa, J. A., Santos, J. T. O., Poli, J. S., Rosa, C. A., Soares, M. J. S., Muratori, M. C. S. and Nóbrega, M. M. G. P.

In vivo evaluation of snake fruit Kombucha as hyperglycemia therapeutic agent

Zubaidah, E., Apriyadi, T.E., Kalsum, U., Widyastuti, E., Estiasih, T.,Srianta, I. and Blanc, P.J.
International Food Research Journal Volume 25 Issue 2, 2018

Mini Review

Original articles

Namyota, C. and Sirikulchayanonta, C.

Prasertwattanakul, Y. and Ongkunaruk, P.

Indrastuti, Y.E., Estiasih, T., Christanti, R.A., Pulungan, M.H., Zubaedah, E. and Harijono

Mongkontanawat, N., Wasikadilok, N., Phuangborisut, S., Chanawanno, T. and Khunphutthiraphi,T.

Alves, L. L., Rampelotto, C., Silva, M. S., De Moura, H. C., Durante, E. C., Mello, R. O., Menezes, C. R., Barin, J. S., Campagnol, P. C. B. and Cichoski, A. J.

Khattab, A.A., Ibrahim, M.I.M. and El-Kady, A.A.

Trinh, H.N.P., Long, B.H.D., Thanh, N.N., Phong, H.X. and Dung, N.T.P.

Effects of oregano, cinnamon, and sweet fennel essential oils and their blends on foodborne microorganisms

Ribeiro-Santos, R., Ventura, L. A. F., Santos, D. C., *Melo, N. R. and Costa, B. S.

Combined effect of pediocin bacHA-6111-2 and high hydrostatic pressure to control Listeria innocua in fermented meat sausage

Castro, S. M., Silva, J., Casquete, R., Queirós, R., Saraiva, J. A. and Teixeira, P.

Benmeziane, F., Djermoune-Arkoub, L. Adamou Hassan, K. and Zeghad, H.

Purwandhani, S. N., Utami, T., Milati, R. and Rahayu, E. S.

Samsudin N.I.P., Lee H.Y., Chern P.E., Ng C.T., Panneerselvam L., Phang S.Y., Tan W.T. and Mahyudin N.A.

La Cava, E. and Sgroppo, S.

Abd El-Aziz, D. M. and Yousef, N .M. H.

Ahmad, M., Islam, M. S., Sarwar, N., Kobra, K.T., Hoque, M.M., Junayed, M., Mamun, A. A. Morshed, S. and Ahmed, T.

Glover, R.L.K, Madilo, F.K., Terlabie, J.L., Ametefe, E.N. and Jespersen, L.

Coulibaly, W.H., Cot, M., N'guessan, K.F., Coulibaly, I., Rigou, P. and Djè, K.M.

Wong, C. Y., Rao, P. V. and Soon, J. M.

Goh, L. P. W., Chong, E. T. J., Wong, J. J., Abdul Aziz, Z., Surugau, N., Abd. Latip, M. and Lee, P. C.

Rafi, M., Jannah, R., Heryanto, R., Kautsar, A. and Septaningsih, D.A.

Veena, K.S., Sameena, M.T., Padmakumari, A.K.P., Srinivasa, G.T.K., Nishanth, K.S. and Reshma, M.V.

Verma, A. K., Gupta, A., Keerti and Dubey, A.

Fernandes, R.V.B., Botrel, D.A., Monteiro, P.S., Borges, S.V., Souza, A.U. and Mendes, L.E.S.

Kaponda, P. and Kapute, F.

Martinez, M.J. and Pilosof, A.M.R.

Ly, H. L., Tran, T. M. C., Tran, T. T. T., Ton, N. M. N. and Le, V. V. M.

Effect of flour chia (Salvia hispanica L.) as a partial substitute gum in gluten free breads

Huerta, K., Soquetta, M., Alves, J., Stefanello, R., Kubota, E., and Rosa, C. S.

Bioactive compounds and shelf life of clarified umbu juice

Ribeiro, L. O., Costa, S. D. O., Silva, L. F. M., Ferreira, J. C. S., Freitas, S. P. And Matta, V. M.

The effect of low and high glycemic index based rice varieties in test meals on postprandial blood glucose, insulin and incretin hormones response in prediabetic subjects

Nounmusig, J., Kongkachuichai, R., Sirichakwal, P.P., Yamborisut, U., Charoensiri, R. and Vanavichit, A.

Total phenolic content of organic and conventional oranges and the effects of their juices on biochemical parameters of wistar rats

Dolinsky, M., Fialho, E., Souza, P. R., Ferreira-Fiochi, R. S., Cardoso, L. M. F., Simões, V., Maldronato, I. W., Pimenta, N. M. A., Ciarelli, G., Barroso, S. G. and Rocha, G. S.

Chemical characterization, nutritional aspects and antioxidant capacity of noni (Morinda citrifolia L) produced in northeastern Brazil

Nascimento, L.C.S., Rodrigues, N. da R., Alves, M.P.C., Sabaa Srur, A.U.O., Barbosa Junior, J.L. and Barbosa, M.I.M.J.

Short Communication

Dehghani, M. H. Farhang, M. and Zarei, A.

Amorim, A. M. B., Melo, D. H., Souza, B. V., Medeiros, L. M., Mattoso, J. M. V. and Nascimento, J. S.
International Food Research Journal Volume 25 Issue 3, 2018

Mini Review

Original articles

Poubol, J., Techavuthiporn, C. and Kanlayanarat, S.

Bhatt, V., Mahesh Kumar, M. and Periyar Selvam, S.

Ahmed, H.O., Hassan, Z. and Abdul Manap, M.N.

Azizkhani, M. and Parsaeimehr, M.

Ramli, S., Lim, L.Y.,Samsudin. N.I.P. and 1Rukayadi, Y.

Techavuthipor, C. and Supapvanich, S.

Kortei, N.K, Odamtten, G.T., Obodai, M,Wiafe- Kwagyan, M. and Dzomeku, M.

Tefera, M. and Chandravanshi, B. S.

Poyesh, D.S., Terada, N., Sanada, A., Gemma, H. and Koshio, K.

Chew, S. K., Md Noor, N.A., Maizura, M., Tan, T.C. and Rusul, G.

Sharima-Abdullah, N., Hassan, C.Z., Arifin, N. and Huda-Faujan, N.

Kiran, M., NithinPrabhu, K., Paramesha, S. C., Rajshekar, T., Praveen, M. P., Punitkumar, C., Puneetha, S. C., Kumar, R., Rahul, Y. and Nagabhushan, C.

Gbadegesin, A. R.,Odunlade, T. V. and Otunola, E. T.

Norfarahin, A. H., Sanny, M., Sulaiman, R. and Nur Hanani, Z.A.

Mouhoubi-Tafinine, Z.,Ouchemoukh S., Bachir bey M., Louaileche, H. and Tamendjari, A.

Physicochemical properties of fermented sweetpotato flour in wheat composite flour and its use in white bread

Yuliana, N.,Nurdjanah, S. and Dewi, Y.R.

Olayinka, B. U. and Etejere, E.O.

Fontan, R. C. I., Sampaio, V. S., Souza Jr, E. C., Pereira, R. G., Rodrigues, L. B., Gonçalves, G. R. F., Gandolfi, O. R. R. and Bonomo, R. C. F.

Sathiya Mala, K., Aathira, P., Anjali, E. K., Srinivasulu, K. and Sulochanamma, G.

Noor Hashim, N. H., Maulidiani, M., Mediani, A. and Abas, F.

Arsyanti, L., Erwanto, Y., Rohman, A. and Pranoto, Y.

Oladeji, B.S., Irinkoyenikan, O. A, Akanbi, C.T. and Gbadamosi, S.O.

Razak, R. A.,Karim, R., Sulaiman, R. and Hussain, N.

Otegbayo, B. O., Adebiyi, O. M., Bolaji, O. A. and Olunlade, B. A.

Odunmbaku, O.K. and Adenipekun, C.O.

Low cost cassava, peach palm and soy by-products for the nutritional enrichment of cookies: physical, chemical and sensorial characteristics

Egea, M. B., Bolanho, B. C., Lemes, A. C., Bragatto, M. M., Silva, M. R., Carvalho, J. C. M. andDanesi, E. D. G.

Comparative studies of antidiabetic activity of bilberry leaf extract in Wistar rats with STZ-induced diabetes and Zucker diabetic fatty rats

Sidorova, Y.S., Shipelin, V.A., Mazo, V.K., Zorin, S.N., Petrov, N.A. and Kochetkova, A.A.

Quality evaluation of pomegranate waste and extracted oil

Laghari, Z.H., Mahesar, S.A.,Sherazi, S.T.H., S.A. Memon, Sirajuddin, Mugheri, G.A.,Shah, S.N. Panhwar, T. and Chang, A.S.

Production and characterization of starch composite films with silver loaded zeolite

Souza, A. F., Behrenchsen, L., Souza, S. J., Yamashita, F., Leimann, F. V. and Shirai, M. A.
International Food Research Journal Volume 25 Issue 4, 2018

Mini Review

Original articles

Hasizah, A., Mahendradatta, M., Laga, A., Metusalach, M., Supratomo, Waris, A. and Salengke, S.

Harlen, W. C., Muchtadi, T.R. and Palupi, N. S.

Taheri-Garavand, A. and Meda, V.

Utama-ang, N., Cheewinworasak, T., Simawonthamgul, N. and Samakradhamrongthai, R.S.

Effect of microwave heating on soluble proteins of porcine muscle

Agyapong, D. A. Y., Zeng, H. J., Du, W. J., Zhao, R. L., Li, C. X. Jiang, Y. R. and Fu, W. J.

Ridhowati, S., Chasanah, E., Syah, D. and Zakaria, F.

Norafida, A. and Aminah, A.

Pinsirodom, P. , Taprap, R. and Parinyapatthanaboot, T.

Abidin, N. S. A., Rukunudin, I. H., Zaaba, S. K. and Wan Omar, W. A.

Muthukumaran, P., Divya, R., Indhumathi, E. and Keerthika, C.

Lye, H.M., Chiew, J.C. and Siddique, M.M.

Wetwitayaklung, P., Wangwattana, B. and Narakornwit, W.

Farida, Purba, M.,Nisa, F.Z.

Rind color change and granulation in pummelo [Citrus maxima (Burm. ex Rumph.) Merr.] fruit as influenced by 1-methylcyclopropene

Lacerna, M.M., Bayogan, E.V. and Secretaria, L.B.

Costa, L. L., Tomé, P. H. F., Jardim, F. B.B., Silva, V.P., Castilho, E.A., Damasceno, K. A. and Campagnol, P. C. B.

Le, P.T.Q. and Pham, M.H.

Formigoni, M., Milani, P. G., Dacome, A. S. and Costa, S. C.

Pratiwi,D., Fitriani, N.E., Sudjadi, and Rohman, A.

Belattmania, Z., Engelen, A.H., Pereira, H., Serrão, E.A., Custódio, L., Varela, J.C., Zrid, R., Reani, A. and Sabour, B.

Wan Saidatul Syida, W.K., Noriham, A. Normah, I. and Mohd Yusuf, M.

Konsue, N., Yimthiang, S. and Kwanhian, W.

Rasli, H. I. and Sarbon, N. M.

Ajala, A.S., Ajagbe, O.A., Abioye, A.O. and Bolarinwa, I.F.

Quality changes of white shrimp (Litopenaeus vannamei) stressed by acute hypoxia and stored under chilled conditions

García-Sifuentes, C. O., Pacheco-Aguilar, R., Ramírez-Suarez, J. C., Scheuren-Acevedo, S. M., Lugo-Sánchez, M. E., Garcia-Sánchez, G. and Carvallo-Ruiz, G.

Enhancing moringa nutritive value for impoverished populations and healthy wellbeing through proper nutrient enrichment

Rufai, S., Hanafi, M.M., Rafii, M.Y., Mohidin, H., Kankara, S.S., Hussaini, M.A. and Syed Rastan, S.O.

Changes in quality attributes of pink guava (Psidiumguajava) powder with respect to different drying techniques and maltodextrin concentrations

Shishir, M. R. I., Taip, F. S., Saifullah, M., Yong, S.Y., Aziz, N. A. and Talib, R. A.

Comparison of tuf gene-based qPCR assay and selective plate count for Bifidobacteriumanimalis subsp. lactis BB-12 quantification in commercial probiotic yoghurts

Odooli, S., Khalvati, B., Safari, A., Mehraban, M.H., Kargar, M. and Ghasemi, Y.

Expression and characterization of functional single-chain variable fragment against norfloxacin in Pichia pastoris GS115

Mala, J., Puthong, S., Maekawa, H., Kaneko, Y., Palaga, T.,Komolpis, K. and Sooksai, S.

Wheat dietary fiber-added to low-fat semi-dry fermented buffalo sausage: proximate composition, physical-chemical, microbiological and sensory characteristics

Ores, J. C., Vieira, D. C., Fonseca, R. A. S., Schneider, C. and Espírito Santo, M. L. P.

Short Communication

Bacterial contaminants of raw broiler meat sold at Korle-Gonno, Accra, Ghana

Pesewu, G.A., Quaynor, E.B., Olu-Taiwo, M.A., Anim-Baidoo, I., Asmah, R.H
International Food Research Journal Volume 25 Issue 5, 2018

Mini Review

Nutritional and functional perspectives of barley β-glucan

Din, A., Chughtai, M. F. J., Khan, M. R. K., Shahzad, A., Khaliq, A. and Nasir, M. A.

Original articles

Hukmi, N. M. M. and Sarbon, N. M.

Suryani, C. L., Tamaroh, S. and Budipitojo, T.

Nurain, A., Noriham, A. and Zainon, M. N.

Kang, P. Y., Ishak, N. H. and Sarbon, N. M.

Physicochemical properties of Bruguiera gymnorrhiza flour (BGF) Amin, M. N. G., Pralebda, S. A., Hasan, M. N., Zakariya, Subekti, S.,

Saputra, E., Andriyono, S., Pramono, H. and Alamsjah, M. A.

Berhimpon, S., Montolalu, R. I., Dien, H. A., Mentang, F. and Meko, A. U. I.

Fitriani, N.F., Sudjadi and Rohman, A.

Petkova, N. T., Sherova, G. and Denev, P. P.

Phungam, N., Utto, W. and Pruthtikul, R.

Padilah, B., Bahruddin, S., Fazilah, A., Ahmad, M. and Gulam, R.R.A.

Koh, S.P., Khor, Y.P., Tan, C. P., Hamid, N.S.A., Long, K. and Shariah, L.

Sathya Prabhu, D., Apoorva, S., Nandita, J., Palani Chamy and Devi Rajeswari, V.

Jirasatid, S., Chaikham, P. and Nopharatana, M.

Mohan Akshaya, Sasikala, S., V.Nithyalakshmi, Meenakshi, N., Dhivya Kiruthika, K. and Pavithra, M. S.

Harti, L.B., Suprihati, S. and Kristina, T.N.

Raharjo, T. J., Hasyyati, S., Septianingtyas, D. H. and Haryadi, W.

Assessment on bioactive components of hydrolysed edible bird nest Babji, A.S., Etty Syarmila, I.K., Nur 'Aliah, D., Nurul Nadia, M., Hadi Akbar, D.,

Norrakiah, A.S., Ghassem, M., Najafian, L. and Salma, M.Y.

Moreira, J. B., Carvalho, L. F., Santos, T. D., Oliveira, M. S. and Costa, J. A. V.

Laila Liyana, M. N., Sahilah, A. M., Nur Qistina, Z., Mohd Khan, A., Aminah, A. and Abdul Salam, B.

Halim, H.H. and Thoo, Y.Y.

Hipol, R.L.B. and Alma-in, A.B.

Sicari, V., Pellicanò, T. M., Giuffrè, A. M., Zappia, C., Capocasale, M. and Poiana, M.

Arruda, H. S., Pereira, G. A. and Pastore, G. M.

The impact of chitosan and guava leaf extract as preservative to extend the shelf-life of fruits

Islam,T., Afrin, N., Parvin, S., Dana, N.H., Rahman, K., Zzaman,W. and Islam, M.N.

Antibacterial activity of phenolic compounds of Pulicaria odora, wild plant in northern Algeria

Touati, N., Saidani, K., Boudries, H., Hammiche, H., Ouazene, N. and Bedjou, F.

The hypoglycemic effect and sensory properties of bread prepared using combinations of Japanese whole rye, whole-wheat and wheat flours

Nishio, Y., Tsunemi, N., Tanimoto-Yoshikawa, E., Tanaka, A., Nakagawa, Y., Iwasaki, T., Kaneda, I., Ishioroshi, M., Mafune, N. and Funatsu, Y.
International Food Research Journal Volume 25 Issue 6, 2018

Mini Review

Original articles

Adepoju, A. and Oyegoke, O.

Ndiaye, N.A., Cissé, M., Bonne, R., Sene, B., Kane, N.C. and Montet, D.

Gheisari, H. R., Mazkour, S., Shekarforoush, S.S. and Keshavarzi, Z.

Morais, A. C. S. and Rodrigues, M. C. P

Tangwatcharin, P., Akapakul, N. and Sorapukdee, S.

Abdullah Sani, N., Sawei, J., Ratnam, W. and Abdul Rahman, Z.

Espigol, A.M.D., Del Carmen, D.R., Esguerra, E.B., Lualhati, R.A.O. and Alcantara, G.A.P.

Sokamte, T. A., Mbougueng, P. D., NtsamoB. T. M., Noumo, N. T. and Tatsadjieu, N. L.

Botthoulath, V., Upaichit, A. and Thumarat, U.

Youssef, A. I., Farag, A. L. and Helal, I. M.

Packierisamy, P. R., Raja Haron, R. M. A., Mustafa, M., Ahmad Mahir, H. M., Ayob, A. and Balan, V.

Effect of low temperature storage on quality and total phenolics of Thai eggplant (Solanum melongena cv. Gelatik)

Utami, D. R., Sutrisno and Purwanto, Y. A.

Tobias, J. R., Peñarubia, O. R., Castro, I. J. L., Adona, C. E. and Castante, R. B.

Ling, S. K.,Zzaman, W., Rosidi, M. A., Hassan, L. K. and Yang,T. A.

Nagai, T., Furuta, Y., Saito, M., Tanoue, Y., Kai, N. And Suzuki, N.

Sebastian, A., Barus, T., Mulyono, N. and Yanti

Chakree, K., Settharaksa, S. and Siripongvutikorn, S.

Boroski, M., Aguiar, A. C., Rotta, E. M., Bonafe, E. G., Valderrama, P., Souza, N. E., and Visentainer, J. V.

Aboutorab, N., Sham Baharin, B., Abdul Rahman, R., Selamat, J. and Hean, C. G.

Purwandari, U., Farida, U., Dianing, V. P. P., Sari,L. Y., Kurniawati, A. G., Warnianti, A. and Fauziyah, E.

Monego, M. A., Pellegrini, L. G., Pellegrini, L. G., Roman, S. S., Kubota, E. H., Prestes, R. C. and Mello, R.O.

Adsorption isotherms of three composites flours of plantain (Musa spp var. Horn 1 (AAB), FHIA 21 (AAAB) and PITA 3 (AAAB)) and cassava (Manihot esculenta var. Bonoua 2)

Brou, K. S., Yué Bi, Y. C.,Yao, N. B., Kouamé, A. F., Kouamé, F. D. V. and Tano, K.

Fermentation of red dragon fruit (Hylocereus polyrhizus) for betalains concentration

Choo, K. Y., Kho, C., Ong, Y. Y., Thoo, Y. Y., Lim, L. H., Tan, C. P. and Ho, C. W.

Study on the drying performance and milling quality of dried paddy using inclined bed dryers in two different paddy mills located in MADA and IADA KETARA

Sahari, Y., Abdul Wahid, R., Mhd Adnan, A. S., Sairi, M., Hosni, H., Engku Abdullah, E. H., Alwi, S., Mohd Amin Tawakkal, M. H., Zainol Abidin, M. Z. and Aris, Z.

The nutritional potential of Senna alata seed

Abdulwaliyu, I., Idowu, O.O., Arekemase, S.O., Batari, M.L., Nkeonye, O.L. and Odjobo, B.O.

Characterization of the liquid endosperm attributes in young coconut fruit during storage

Jirapong, C., Changprasert, S., Kanlayanarat, S., Uthairatanakij, A., Bodhipadma, K., Noichinda, S. and Wongs-Aree, C.

Characterisation and physiochemical properties of mango peel pectin extracted by conventional and phase control microwave-assisted extractions

Sommano, S. R., Ounamornmas, P., Nisoa, M., Sriwattana, S., Page, P. and Colelli, G.

Prediction of moisture content, sucrose and invert sugar of sugarcane using bioelectrical properties and artificial neural network

Sucipto, S., Niami, M. W., Hendrawan, Y., Al-Riza, D. F., Yuliatun, S., Supriyanto, S. and Somantri, A. S.
International Food Research Journal Volume 25 Supplementary Issue 1, 2018
Original articles

The extraction of crude enzyme of lipase from Penicillium candidum PCA 1/TT031 by way of solid state fermentation

Alhelli, A. M., Abd Manap, M. Y., Mohammed, A. S., Mirhosseini, S. H., Sukor, R., Mohammed, N. K and Meor Hussin, A. S.

Bainto, L. C., Dizon, E. I. and Castillo-Israel, K. A. T.

Abdul Alam, N. A., Karim, R. and Muhammad, K.

Bahauddin, A. R., Karim, R., Saari, N. and Mohd Shariff, Z.

Kua, Y. L., Gan, S., Morris, A. and Ng, H. K.

Fazil, F. N. M., Azzimi, N. S. M. and Zubairi, S. I
International Food Research Journal Volume 25 Supplementary Issue 2, 2018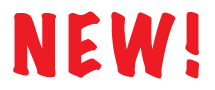 Original articles

Muhammad Hazmi, Edy Sutiarso and Syamsul Hadi

Ashari, Sharifuddin, J., Mohammed, Z. and Terano, R.

Hassan, N. A., Kamarulzaman, N. H. and Mohd Nawi, N.